Professionalism
We provide remote and face-to-face IT Help Desk services to a large number of companies and SMEs both in Chile and in other parts of the world.
Custom Processes

Each company is a different world, that is why our Contact Center proposal is tailor-made, adapted to the internal processes and needs of each client.
Optimization
We constantly carry out audits, analyze the vital points to implement improvements and generate reports every week, month or quarter.
IT Help Desk Services to Companies

Our IT Help Desk Remote proposal can be provided remotely from our company or on-site "In House" through a rotating line for incoming queries and requests, as well as an email for reporting issues. Our service collects these reports from affected areas to act quickly and resolve them.
We receive various requirements ranging from software and hardware issues to general concerns, demonstrating the versatility of the Help Desk as a single point of contact for operational problem-solving in the company's information systems.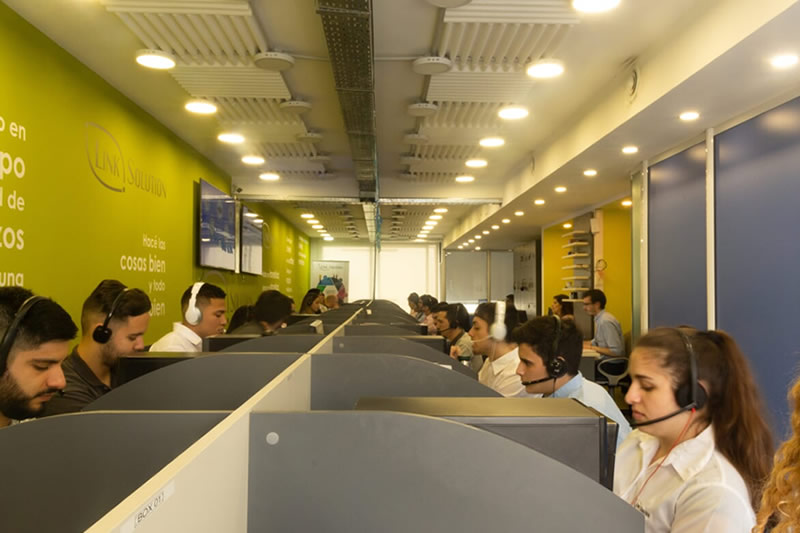 Different levels of IT Support Service
First and Second Level IT Support – Complaints Handling: We open incidents via email or phone caused by various problems such as connectivity issues, assessment of more severe problems, software issues, simple diagnosis of hardware problems, among others.
Third Level Support – Remote Access: When the Help Desk team has exhausted the instances of Levels 1 and 2, the user's team is remotely assisted through the use of cutting-edge IT Help Desk tools. The Help Desk agent can take control of the computer and immediately resolve the problem, in addition to providing IT support.
User guides are created, such as instructions on corporate applications and various software updates.
Computer Viruses: Our Help Desk experts constantly explore the framework of computer viruses, adjusting the antivirus to keep users informed via email. Routine server evaluations are also conducted to generate a high degree of trust and educate users.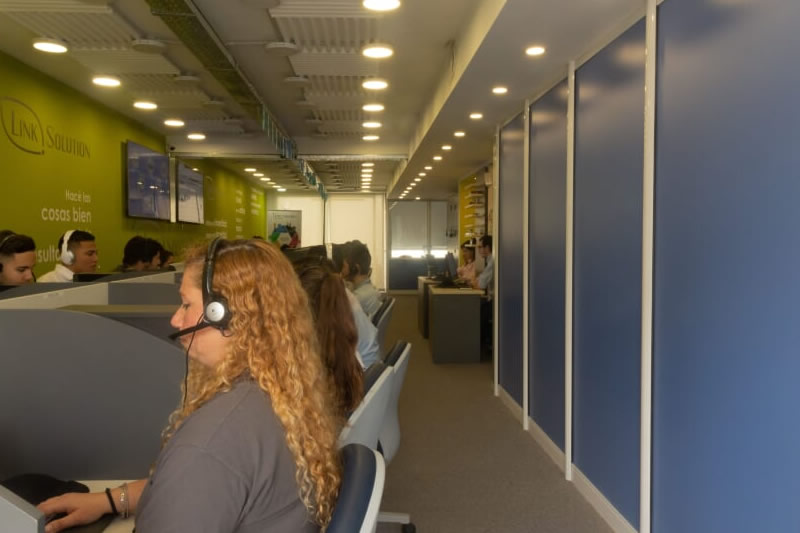 Operations on your Data Processing Center
We take full responsibility for your Data Center and provide support for critical processes 24/7. Our services include careful monitoring and control of servers, execution and monitoring of processes, backup and emergency scripts, incident follow-up and escalation, coordination between departments, incident logging, and communication consolidation.
Nightly Report Generation:
We constantly inform responsible personnel about all events occurring during nighttime, including results of batch system processes, overnight cancellations, backup status, and relevant events.
Backup Policies:
We maintain backup policies, renew rotation schemes, and manage off-site backup storage.
Report and Metrics Generation:
We create metrics for each task undertaken by the company, providing clients with an exact diagnosis of their situation. Clients can also request custom reports tailored to their specific needs thanks to our flexible reporting tools.
LinkSolution provides professional and customized solutions for all types of businesses and SMEs in need of a remote IT help desk service that offers quality and corporate experience.
They are not just solutions
LinkSolution is committed to the quality of the services offered, which allows us to offer differential products in the field of Contact Center outsourcing, Technology, Management of turnkey operations, consulting, CRM, ITIL, implementing on each occasion the tools of most up-to-date management..

Marcelo Diaz, Presidente, LinkSolution