Professionalism
We are a company specialized in IT consulting; We provide IT solutions for companies that provide various professional services
Custom Processes

Each company is a different world, that is why our Contact Center proposal is tailor-made, adapted to the internal processes and needs of each client.
Optimization
We conduct ongoing audits to analyze critical points, implement improvements, and generate weekly, monthly, and quarterly reports.
IT consulting service

Our IT advisory services and guidance for companies, small and medium-sized businesses are vital for the expansion of their IT area. These solutions enable an increase in the performance of the company's systems, reduce costs and improve the productivity of both employees and the company in general.
We are leaders in the field of IT consulting for businesses. Our highly qualified team of professionals is prepared to assist you with your company's projects, providing you with the best advice.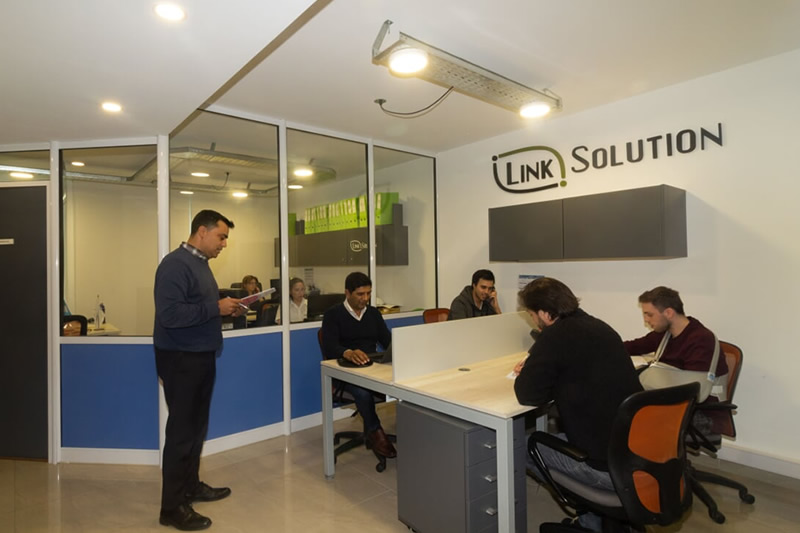 We have different levels of action:
We provide tailored IT solutions and support for businesses, including:
Vendor agreements
Project planning and implementation
Sustainability/durability analysis
Testing and streamlining operations
Researching and implementing IT technology
As a leading consultancy firm, we aim to improve your business operations and cost-effectiveness through our expertise in IT infrastructure, systems, IT support, security services, and human resources. Choosing the right partner to ensure sustained success is crucial, and we are committed to providing quality services that adhere to ITIL standards.
They are not just solutions
LinkSolution is committed to the quality of the services offered, which allows us to offer differential products in the field of Contact Center outsourcing, Technology, Management of turnkey operations, consulting, CRM, ITIL, implementing on each occasion the tools of most up-to-date management..

Marcelo Diaz, Presidente, LinkSolution