Professionalism
We offer a wide variety of services internationally, but we specialize in Customer Care service
Custom Processes

Each company is a different world, that is why our Contact Center proposal is tailor-made, adapted to the internal processes and needs of each client
Optimization
We constantly carry out audits, analyze the vital points to implement improvements and generate reports every week, month or quarter.
Smart Solutions
Our professional Contact Center services include rigorous and specific monitoring throughout the entire purchase process: pre-sale, sale itself, and post-sale.
At LinkSolution, we understand that each customer requires specific attention, and it is our job to ensure their satisfaction with the purchase.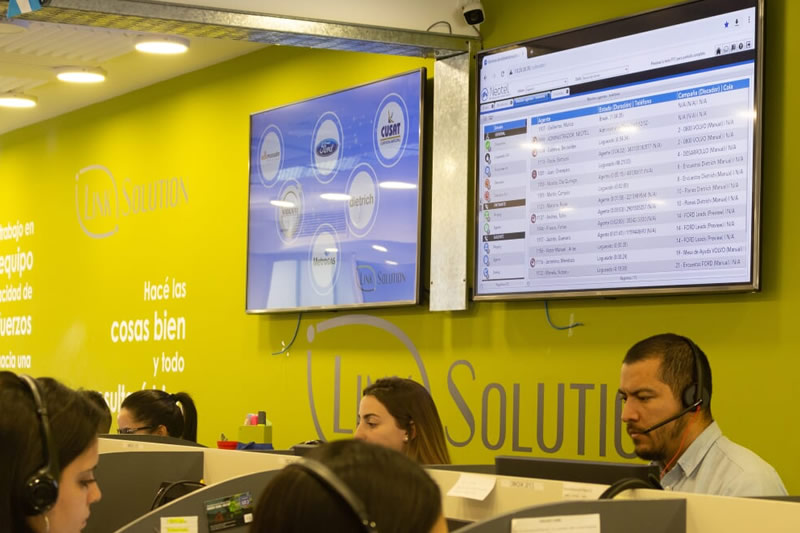 We have three distinct but equally important factors that set us apart from the rest:
Professional Quality
At LinkSolution, we focus on providing professional services, specializing in Customer Service. The vital point of excellent customer service does not only lie in the procedures, but also in selecting the right personnel, who must achieve the high levels of quality that a company adheres to. This is why we are meticulous in choosing personnel and analyzing each profile.
Furthermore, at LinkSolution, all personnel undergo different trainings that optimize their professional profile.
Investing in and betting on the improvement of our human resources is our business secret.
Customized Processes
We also know that companies do not operate in the same way, which is why our Contact Center proposal is tailored to the different needs raised by customers. Our operational group includes all the procedures needed to function as an extension of your company and operate as such.
We have different administrative resources that provide us with flexibility to customize each operation.
Efficiency
The Customer Service process is based on dynamic learning. Finding the optimal way to merge the service with the needs of your company and knowing the internal procedures that make it up to constantly improve them to achieve excellence, that's what our work methodology is all about. We constantly carry out reports through audits where the most important points are analyzed and optimizations are applied.
Some processes that make up the service
Below we list the activities and procedures that make up the scope of services:
Call Centers
Recording of each customer case
Training of resources based on business requirements
Follow-up, escalation, and closure of customer cases. Case closure implies complete customer satisfaction.
Incidents are referred to the corresponding responsible parties within the company
Adequate metrics for each customer
Support profiles are chosen according to customer requirements
Management, tracking, and escalation, as well as comprehensive support
Omnichannel support: phone, social media, email, intranet, among others
Dynamic and involved participation in the design of processes, instructions, and operational levels
Constant optimization of the functional focus of the solution offered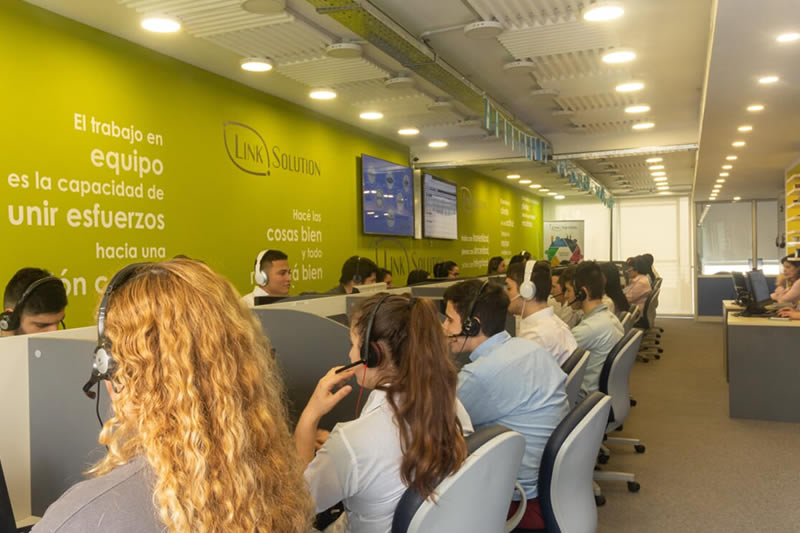 LinkSolution ensures successful management through a solid service with the appropriate personnel and tools, including their corresponding interfaces, to enable the implementation of a Customer Care Center. This center is the point of entry for service requests, monitoring and evaluation of the level agreed upon by both parties, and also serves as a centralized repository for all information related to the notification, registration, tracking, escalation, and closure of all cases or incidents generated by the customer.
We provide Customer Service Solutions to companies such as:
Telecommunications companies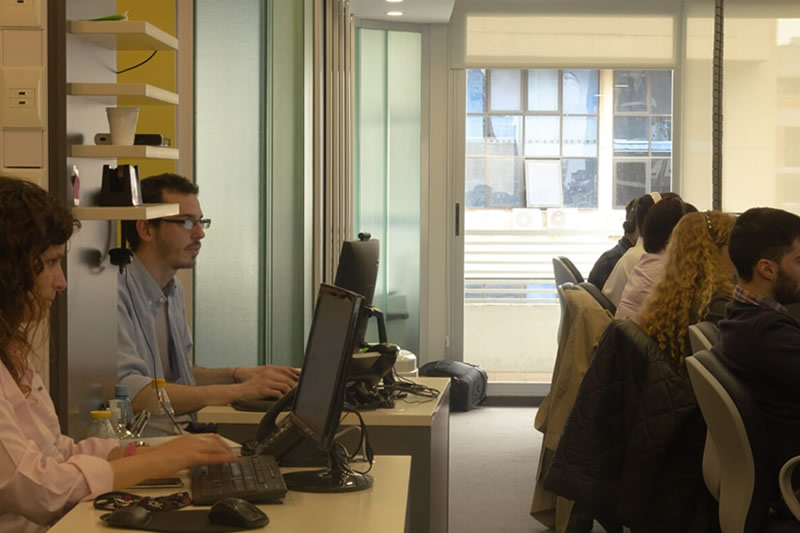 Having a Customer Service Center will allow you to:
Significantly improve the company-client relationship
Provide quality and personalized attention
Manage human resources
Keep a record of all clients, cases, and extras that have interacted or are related to the service
Handle complaints according to their level of complexity and importance and the agreed service level
Provide a personalized Help Desk service
Quality commitment
The processes for the Customer Service services that we offer are governed by the precision of ISO9001:2015 standards.
They are not just solutions
LinkSolution is committed to the quality of the services offered, which allows us to offer differential products in the field of Contact Center outsourcing, Technology, Management of turnkey operations, consulting, CRM, ITIL, implementing on each occasion the tools of most up-to-date management..

Marcelo Diaz, Presidente, LinkSolution