Professionalism
Our professional services company for different areas specializes in Customer Service and IT Solutions.
Custom Processes

Each company is a different world, that is why our Contact Center proposal is tailor-made, adapted to the internal processes and needs of each client.
Optimization
We constantly carry out audits, analyze the vital points to implement improvements and generate reports every week, month or quarter.
We work to provide you with the best service
Our Operating Systems management service that we offer can be provided in person at the client's location or remotely.
In this administration, it is committed to taking care of the information at all levels to correctly comply with all the rules and Confidentiality contracts for the use of information.
We are a company that ensures complete IT consulting services, modern technology, a prepared team, intelligent processes and meticulous monitoring of each operation.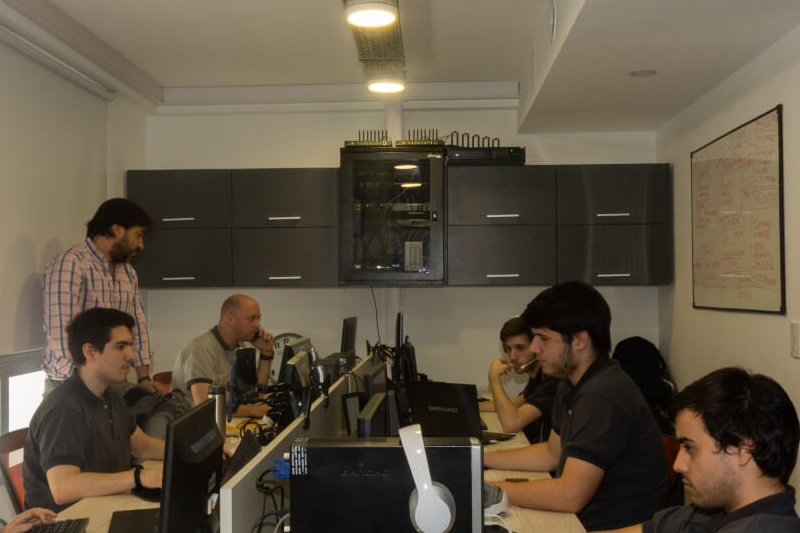 Scope
It reaches all servers with Unix (Solaris, AIX, HP-U, SCO) Linux and Windows 2000/2003 Server as OS.
Server Monitoring
The most important variations of the operating systems are controlled, always preserving the historical values ​​that make it possible to detect problems in the operation of the equipment. If problems are detected quickly, they can be checked against the state of historical values ​​to make their resolution easier.
The servers will be continuously monitored by observing thresholds in order to create alerts and alarms for their most critical indicators (CPU, Memory, File System Space, etc).
Each notification of an alert or critical alarm coming from the monitored servers automatically generates incidents in the Help Desk system and these are reported through escalation processes and the severity/alert level of the incident. You can access historical data for each problem.
As a control method and to preserve equipment, data, and application availability, we act directly in response to incidents that occur in the installation. Management is carried out from a single console and can be transferred to intelligent and autonomous agents.
The information contained in the Servers or hosts, regardless of their platform, will be preserved regarding OS and configurations, shared directories, and finally, comprehensive protection that is not frequent and is given due to configuration changes. This complete backup has a key value in the event of a total equipment failure.
Management of users and workgroups
We manage the creation, deletion, and modification of user profiles and workgroups, and ensure proper documentation of these transactions. We provide guidance to analysts on various security issues and administer shared resources used by users, ensuring their availability. We allocate service quotas and prioritize them by group and/or individual user.
Test of new products
New products that are available on the market will be continuously tested, in order to offer and guarantee our client the latest updates in the IT framework to continuously improve and comprehensively satisfy all the needs and requirements of each area of ​​the company.
Management of rules and procedures
We manage standards and procedures through the application of policies that are established jointly with the client. These refer to the management of users, work groups, data availability, common resources, backup policies, etc.
Attention to Corporate Standards – ITIL
If the client requires it, we are specialists in ITIL, and we contribute with the consultation, evaluation and maintenance of software and hardware adopted as Corporate Standards, in addition to the advice that we provide to users to improve their implementation.
Statistics
Metrics of critical parameters of the servers will be carried out, in the form of historical graphs, and different alternatives will be made available on how to solve the identified problems so that management can make the most appropriate decision.
Databases
The databases will be safeguarded following the instructions outlined in the product manuals, the programmed task procedures, and the backup command usage. Preservation can occur on a daily, weekly, or monthly basis or as dictated by configuration modifications. All available ONLINE backup methods will be utilized within each product to ensure uninterrupted user operations for as long as feasible (such as RMAN).
Applications (Application Software)
All the forms of protection indicated in the functional conditions of each one of the application systems that obtain support are implemented. These backups are of vital importance for the productivity of the company.
Informatic security
We carry out penetration or stress tests on the systems simultaneously with constant security audits, to maintain your security perimeter structure, within the admissible ranges.
It is of the utmost importance to us that your information is kept intact.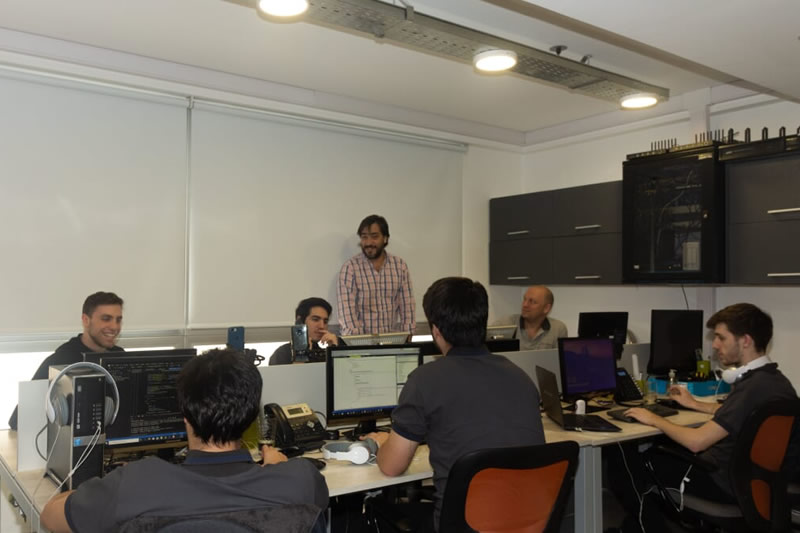 Issuance of reports and consultancy
We regularly issue reports to report on the server load status, indicating various possibilities that allow for optimizing performance.
We provide advice on aspects related to information security, preventative maintenance, performance, and equipment debugging.
We attend to Hardware and Software vendors.
We update the new versions of active products as well as the provision of other new ones that serve other useful functions for the installation and that comply with our clients' standards. We track incidents that involve network servers from both a hardware and software perspective.
Policies
The standards for back-ups are developed jointly with the customer's team of specialists. After they are validated, tested, and accepted by the customer, the policies are documented.
We manage corporate back-up centrally and automatically, using our own software or one designated by the client.
Back Up and Restoration
We provide support for the administration of the corporate backup system, which can be carried out through our proprietary software or the client's software.
Maintenance of the backup library is performed through magnetic methods and retention periods for each data set, along with indices to enable rapid data retrieval.
All materials related to backups are maintained and regularly updated.
LinkSolution constantly documents and updates backup policies, which are available to clients. We also perform necessary backup copies and maintain and apply client-specified security processes for storing these copies.
They are not just solutions
LinkSolution is committed to the quality of the services offered, which allows us to offer differential products in the field of Contact Center outsourcing, Technology, Management of turnkey operations, consulting, CRM, ITIL, implementing on each occasion the tools of most up-to-date management..

Marcelo Diaz, Presidente, LinkSolution