Comprehensive Solutions for Financial Institutions
We have years of experience providing outsourcing and call center services for the financial and banking market. We have highly trained operators ready to act as an extension of your organization with a comprehensive understanding of the financial sector and all the business processes that it entails.
We have a Contact Center that is prepared to offer omnichannel support through voice, email, and web chat. Our platform is designed to provide self-service solutions for financial service procedures through interactive voice response and "virtual IVR" for mobile devices.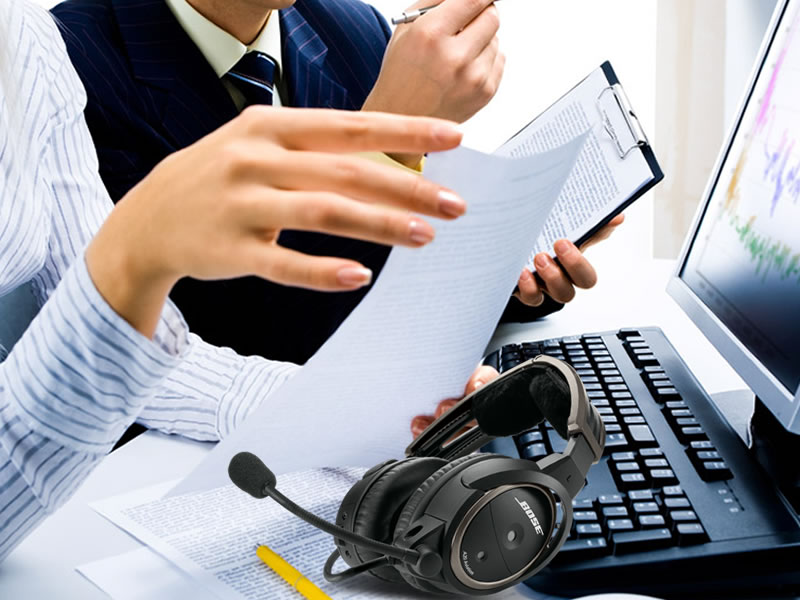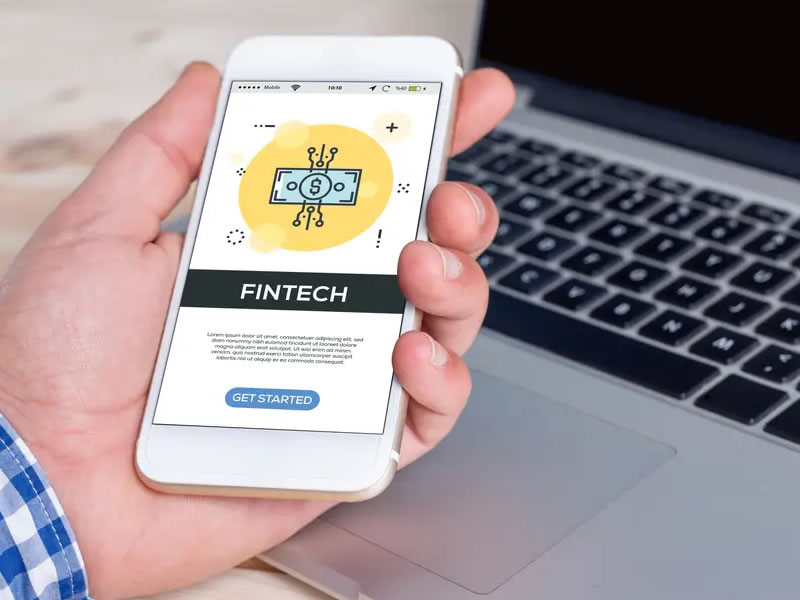 Entities
We provide services to financial organizations regardless of their size. Professional support is the key to offering the best customer service.
Retail Banks
Commercial Banks
Investment Banks
Internet Banks
Credit Unions
Accountants
Mortgage Brokers
Financial Advisors
Savings Plan Companies
Providing a high-quality customer experience is what adds competitive differentiation and is the crucial point for sustainable growth over time.
Some Clients Financial Institutions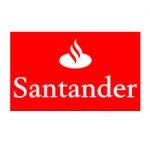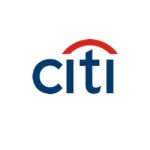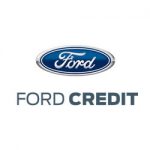 More and more banks and financial businesses are implementing the use of Contact Centers as a technique. In the financial market, customer service has become crucial, now more than ever. People have lost loyalty towards their banks, and now have more alternatives and competition to choose from.
Banks use various methods to attract and retain their customers, and having a Contact Center is one of the most efficient ways.
Technology
LinkSolution's Contact Center has modern technology and features that enhance the high-quality attention delivered to customers. We implement technology that has IVR facilities and distributes calls automatically, as well as a dialer, voice recorder, reporting engine, and much more.
Data security
At LinkSolution, we provide BPO services that comply with ISO certification and maintain rigorous data security processes to protect the information of all clients. Personal financial information and contact data of clients are classified and therefore must be strictly kept confidential in order to comply with regulations and maintain their trust over a prolonged period.
Scalability
LinkSolution helps to standardize the service for all those banking and service companies looking to expand their customer base.
Our technological resources and team are flexible and prepared to adapt to your regional or global business needs as you grow.
We can provide service and support
we are one of the leading companies in customer service and provide call center services for a wide range of offerings:
Credit card processing
Personal loan management and application
Mortgage credit processing
Upselling and cross-selling
Complaint management
Customer service
Debt collection management
Fraud management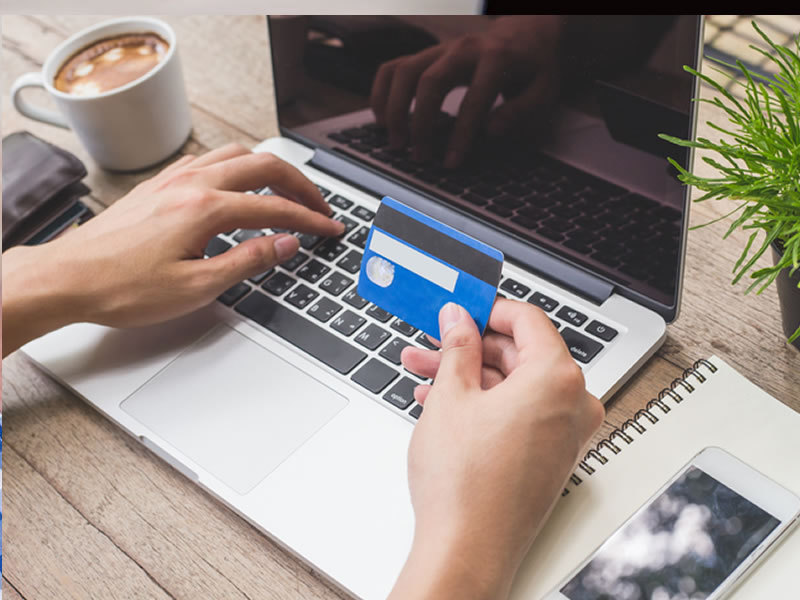 Nuestras oficinas y Contact Center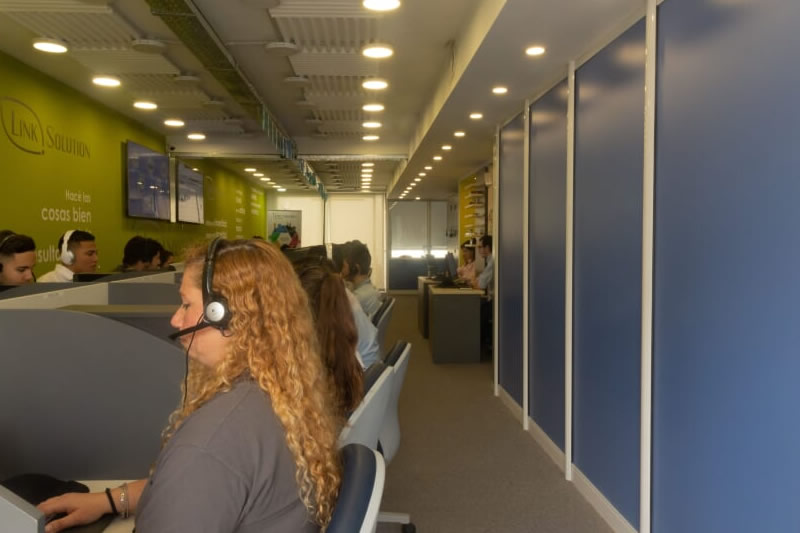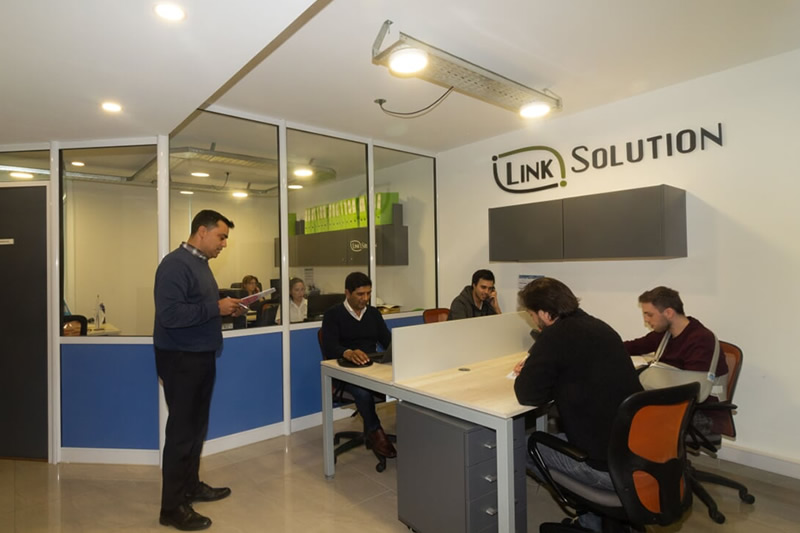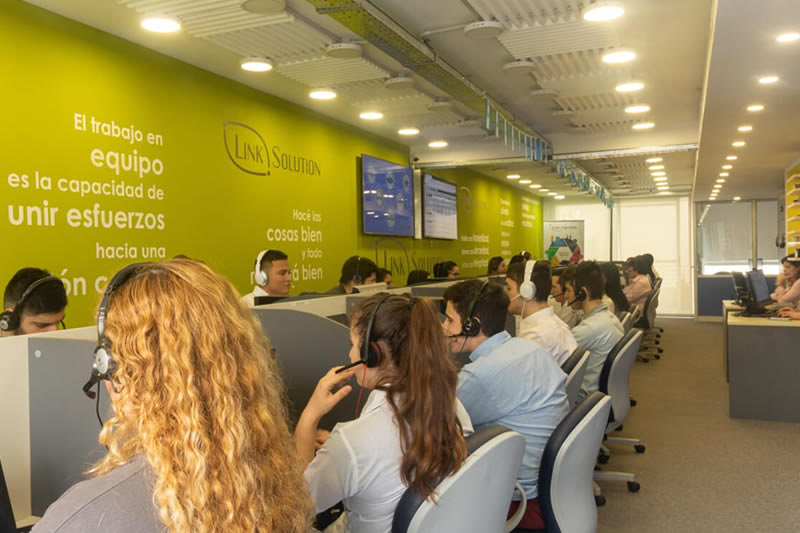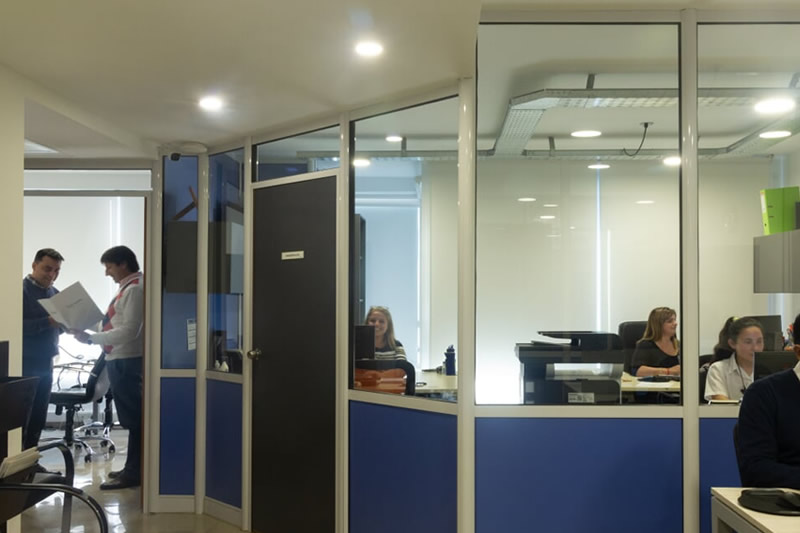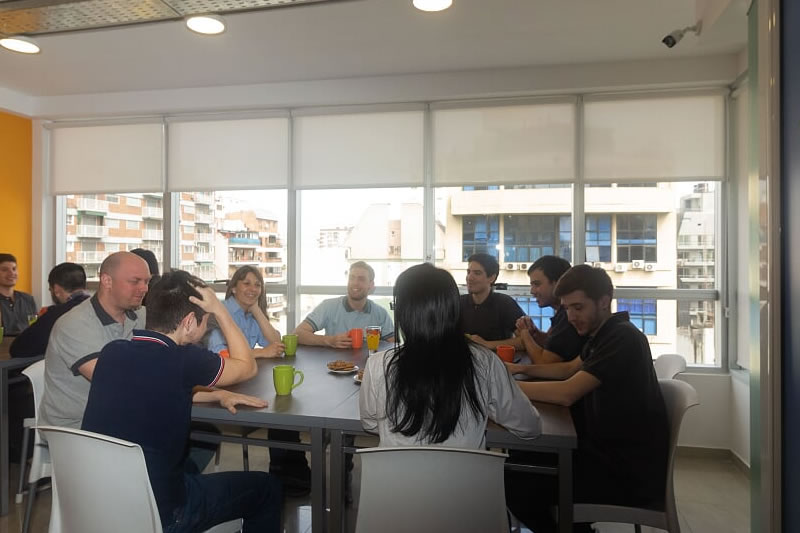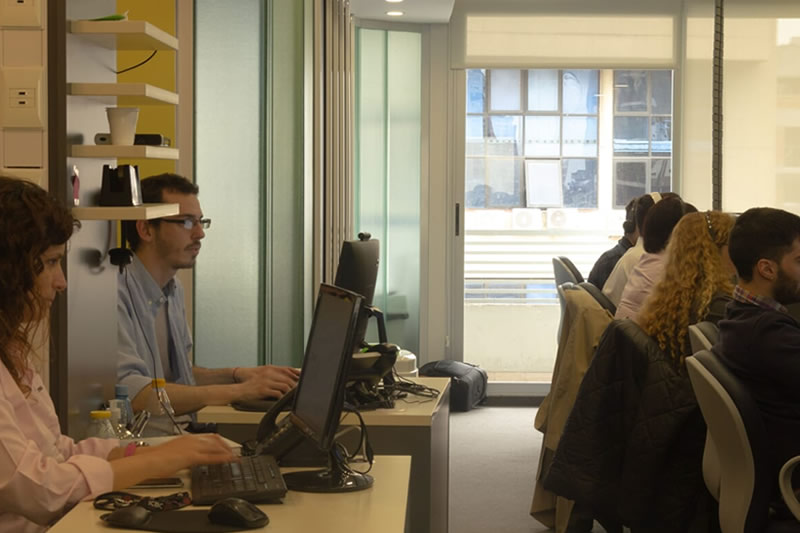 La mejor calidad en servicio al cliente
Our 15-year experience will help you achieve the best results for your business. We hold ISO 9001 certification and comply with quality standards. Our professionals are rigorously trained in the fundamentals of your brand to handle all calls with a friendly, warm, and simple perspective. Customer inquiries are treated with confidence, taking advantage of cross-selling opportunities for your commercial advantage.
Our omnichannel Contact Center is prepared to offer customer service for your different target segments through various contact points: inbound or outbound voice calls, web-based chat assistance, email, SMS/text, and IVR (self-service).
In addition, we operate 24 hours a day, every day of the week, all year round. This ensures that your valued customers can stay in touch with your business no matter when or through what medium.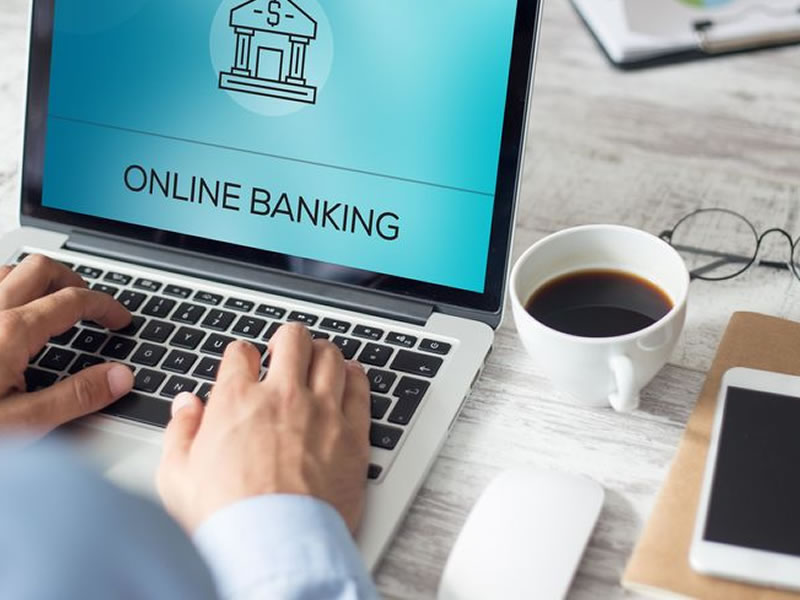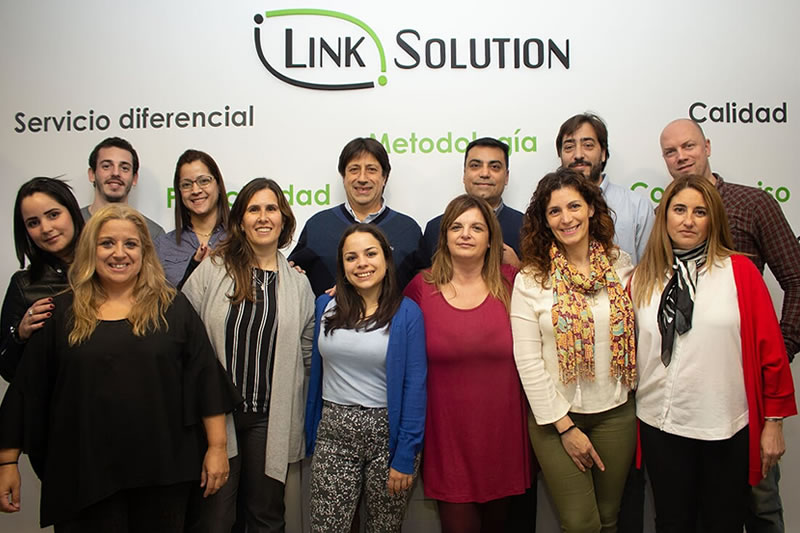 At LinkSolution, we have over 20 years of experience providing call center services to banks and the financial industry in general. We leverage this experience to help banks, fintechs, and financial services providers provide better customer service and improve operational quality throughout the year, thereby optimizing financial results and increasing customer satisfaction.
We are a call center and IT services outsourcing company for all types of organizations and companies. We provide technology and customer service for over 100 companies in different industries, nationally and internationally. We have headquarters in Santiago de Chile, Buenos Aires, Madrid, and Mexico City, and extensive experience in outsourcing services for companies.
They are not just solutions
LinkSolution is committed to the quality of the services offered, which allows us to offer differential products in the field of Contact Center outsourcing, Technology, Management of turnkey operations, consulting, CRM, ITIL, implementing on each occasion the tools of most up-to-date management..

Marcelo Diaz, Presidente, LinkSolution