Call center and contact center services for debt collection area.
We are one of the leading companies in the debt collection sector, with a team of professionals who manage operations through our call center service. We are a company that provides solutions for the world and can achieve your goals and handle a wide range of comprehensive debt collection services for your business.
We have clients from top-level banking and financial institutions, to whom we offer banking collections. Our client portfolio also includes law firms, extrajudicial collection agencies, car dealerships, automotive companies, businesses from different sectors, as well as small and medium-sized recovery companies, healthcare companies and organizations, among others.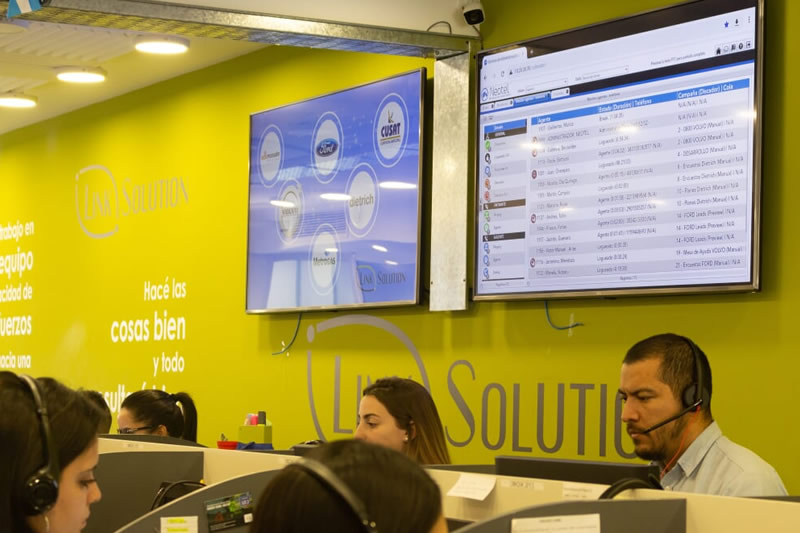 Personalization
At LinkSolution, we take care of your company's delinquent accounts by implementing a special management system for each case. Our agents are equipped with all the relevant information to make multiple contacts, if necessary, to follow up and collect payments for your company.
Training
At LinkSolution, our agents are highly trained and well-equipped to handle potential responses or excuses from debtors. Our specialists and team leaders prepare and train on the necessary scripts to ensure that they can respond effectively to the various inquiries raised by the debtor
Integral service

At LinkSolution, we're not just a call center specializing in debt collection, surveys, telemarketing, etc. We also have our own software development center and IT consulting services, where we customize all IT systems to meet the specific requirements of each client.

Debt Recovery Call Center
Currently, having a contact center for collections can be expensive and cumbersome. Your company shouldn't have to focus on maintaining the latest technologies and training because our service and agents are professionals when it comes to debt collection, and they are highly prepared to carry out the correct management without the need for your company to install its own contact center.
In order to achieve satisfactory results, we make our experience in contact centers available to meet the objectives. We use different resources such as phone calls, sending messages, and emails, which is a key point that sets apart our telephone collection management service.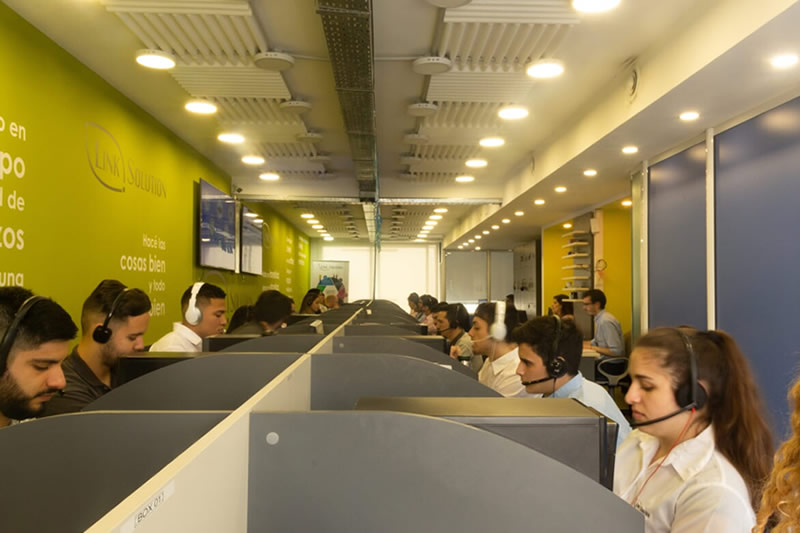 Our offices and Contact Center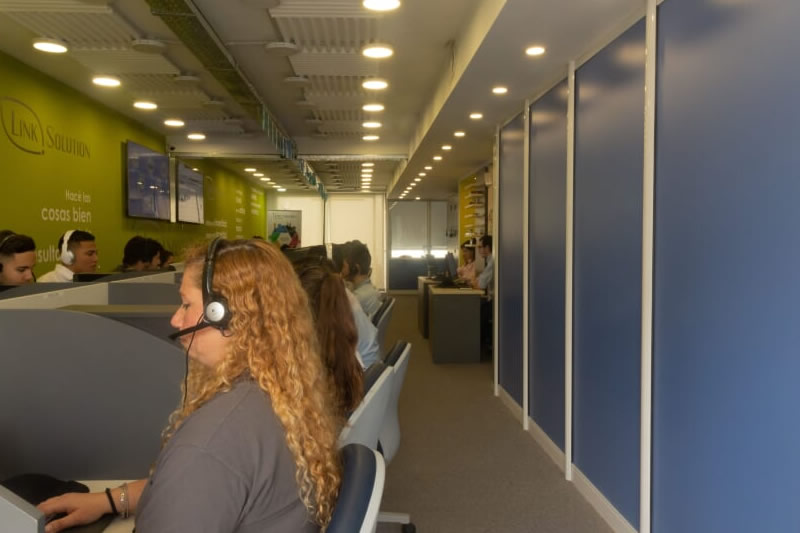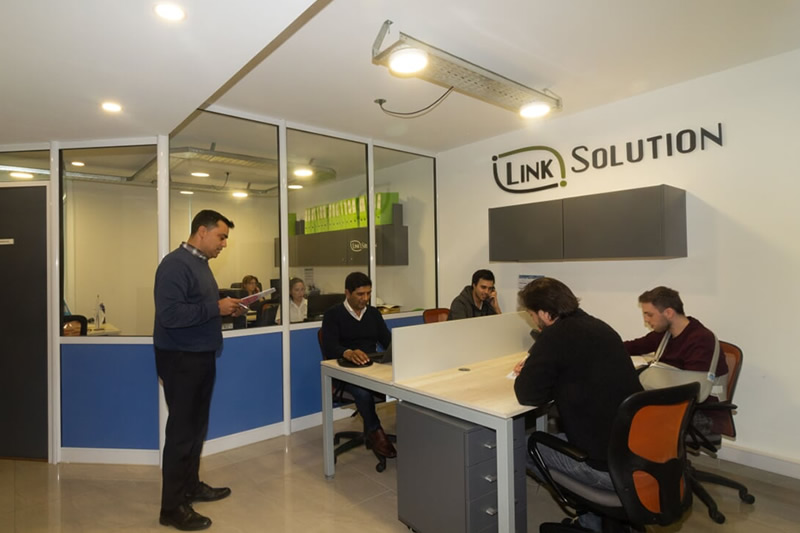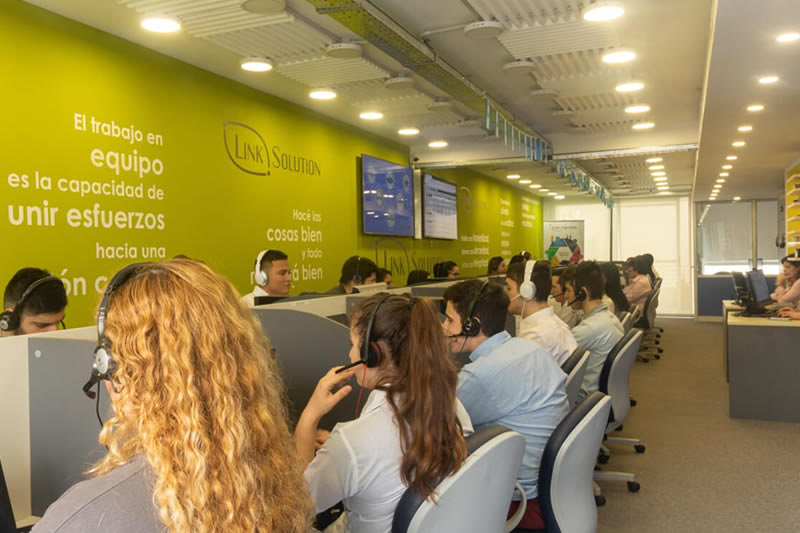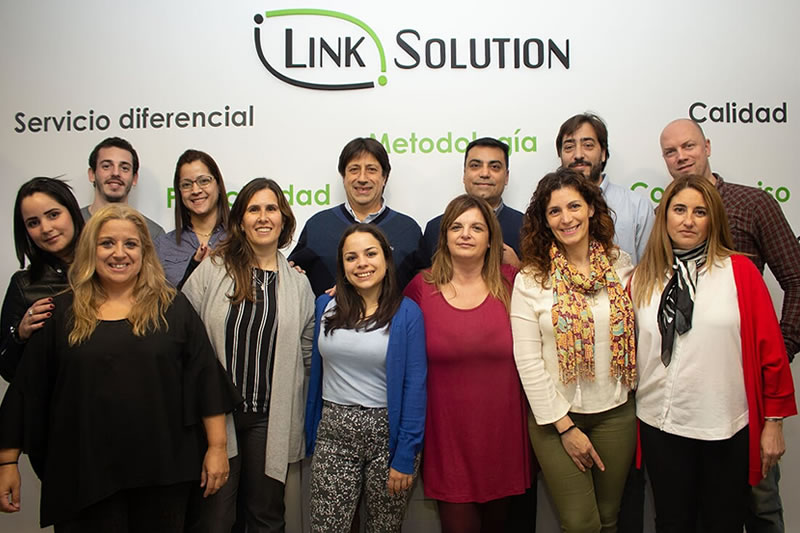 Another essential feature we offer at LinkSolution is that all of our agents or debt collectors are properly trained before starting the campaign and informed about each and every payment arrangement that the debtor will have at their disposal to negotiate correctly according to the client's requirements.
Another important point is that our agents are prepared with various techniques to maintain a cordial approach, positive phrases, and other techniques we use to achieve timely and correct debt collection goals. In our company, we have the latest technological tools, management control, and all the essential elements according to current technologies to achieve quality results that meet the needs of your company. Our goal is to build a relationship of trust with our clients and be considered as another area within their company. For this, we have specialized team leaders and managers in charge of contacting the designated representative of your company.
If you want to learn more about all the services we offer regarding our effective debt collection by phone and other payment methods, do not hesitate and get in touch with one of our company's specialists. At LinkSolution, we are the best at collecting debts for your organization. We are always available and ready to help you start the correct and effective outsourcing of your debt collection center. Our company is certified under the ISO9001 standard to ensure excellent service quality.
They are not just solutions
LinkSolution is committed to the quality of the services offered, which allows us to offer differential products in the field of Contact Center outsourcing, Technology, Management of turnkey operations, consulting, CRM, ITIL, implementing on each occasion the tools of most up-to-date management..

Marcelo Diaz, Presidente, LinkSolution