Custom Processes

We understand that every company has its unique needs and operations. That's why our solutions are customized and tailored to meet the specific requirements of each client.
optimization
We conduct regular audits and analyze key areas to implement improvements. We also provide weekly, monthly, or quarterly reports to keep our clients informed of our progress.
Structure and precision for your company
Keep an updated inventory of your servers, network components, software, services, applications, and all their relationships automatically. You can also structure your integrations, REST APIs, and webhooks to automate your workflows through a CMDB as a single source. The application has a powerful system to manage data infrastructure, IP address handling, and application designation.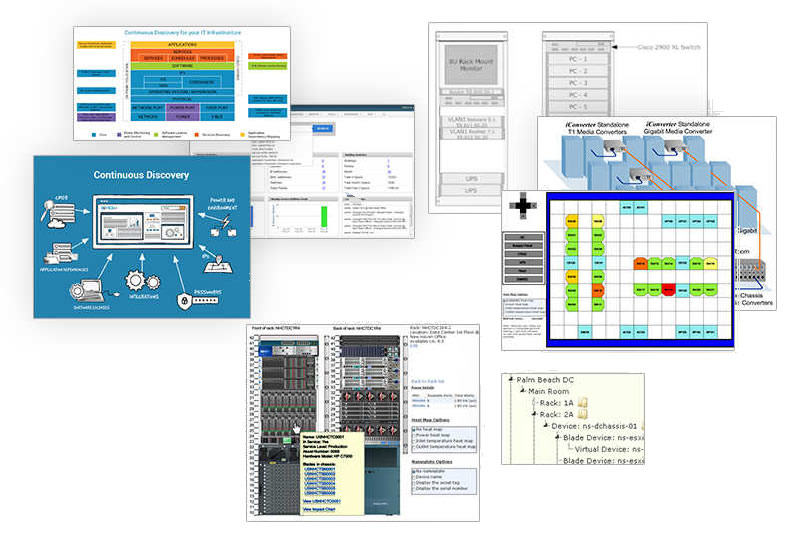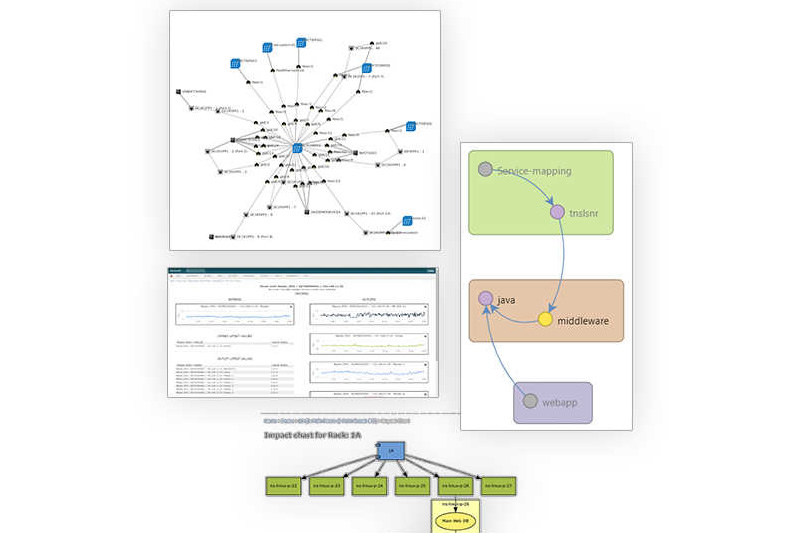 LINKSOLUTION is the only authorized partner to install and configure this powerful tool that helps and facilitates your infrastructure processes day by day. Our specialists are highly trained to install this resource, put it into operation, and offer training on this tool that will help you manage your hardware and software inventory.
Device42 guarantees that you no longer have to perform manual processes, such as spreadsheets or drawings, for your infrastructure operation. Access to your software and hardware organization is easy and organized.
The acquisition of this resource will provide you with several advantages: exact visibility of the infrastructure (virtual computing systems, cloud-based virtual servers, as well as the applications that run on them) that your company has, what it has, its location, connection, and owner.
Moreover, you can sustain and organize the life cycle of all the elements that integrate your infrastructure. You can make more appropriate decisions because Device42 allows for comprehensive infrastructure management.
Why have a Network and Infrastructure Management software?
Efficient management of infrastructure expansion and consolidation with powerful tools for capacity planning.
Heat maps to identify available capacity in racks and ensure power availability through overlaid color bars.
Quick identification of power outlets and capacity for new equipment across different scenarios.
Redundant connection of all machines and identification of hardware without redundancy.
Knowledge of energy consumption, temperature, and humidity.
Identify problematic areas in your data center and eliminate them.
Comprehensive reports on the elements that make up your infrastructure.
Instantly notify of changes, contracts, rack space availability, among other things.
Know the amount of available space to grow or the power and cooling to consolidate.
Increase the performance of data center personnel. By reducing or eliminating redundant and low-value data entry, IT staff can spend their time on high-value business projects.
Accurately know what and where an execution is taking place.
For more information about this powerful tool, IT consulting or computer security for your company, contact us. You can request the visit of an expert who will inform you to be able to install and run Device42.
They are not just solutions
LinkSolution is committed to the quality of the services offered, which allows us to offer differential products in the field of Contact Center outsourcing, Technology, Management of turnkey operations, consulting, CRM, ITIL, implementing on each occasion the tools of most up-to-date management..

Marcelo Diaz, Presidente, LinkSolution