Since 2007, LinkSolution has been offering specialized call center services to companies as well as customized contact center and customer service solutions. And even though the COVID-19 pandemic has had an impact on every company in the sector, LinkSolution has managed to thrive during these difficult times. In this interview, Marcelo Diaz, CEO and founder, gives us an overview of LinkSolution's current situation.
Tell us a little bit about when and how LinkSolution was born
LinkSolution was founded in 2007. Ever since, it has had two big leaps regarding company growth: the first one was in 2011 and the second one in 2013, when the company began to experience exponential growth. The services we provide have remained the same ever since we started: Contact Center and Customer Service solutions, software development services, IT technical support solutions and help desk, among others. At the beginning of our journey, we emphasized the technological and software side of our services, but then reality, different requirements, and the market's need for quality made us focus also on Contact Center services and grow in that field.
How has the pandemic transformed your relationship with your clients?
We are used to having continuous communication with our client due to the fact that we are the first contact the final customer has with our client, and we understand this is a huge responsibility.
During the pandemic, we never stopped being incessantly in touch with them. However, there were a few changes: we reduced face-to-face contact by increasing phone and video calls. Digital communication was essential for us.
Despite the sanitary crisis, did you manage to get new clients and projects?
Between March and June, we had to face several difficulties and it was a really hard moment because of how the pandemic impacted on some of our clients; nonetheless, ever since June we, managed to recover and stabilize our situation in order to go back to our growth path.
We worked on an important digital marketing strategy that included social media, SEM, and search engine optimization, all while having one goal in mind: to keep positioning ourselves as a top-level company in the market. Additionally, there was some very important work being done by our commercial team, and all our other internal areas were very committed to this strategy.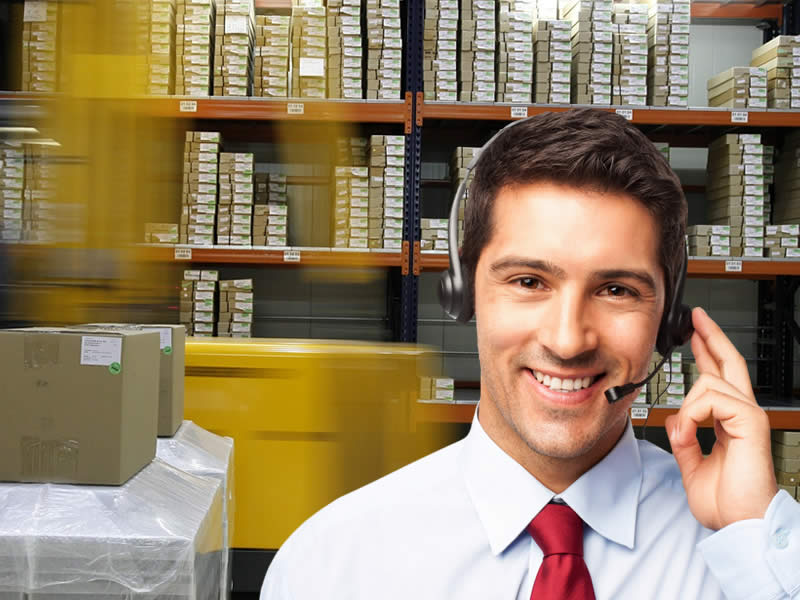 Thanks to that team compromise, we could get through the most difficult times of the pandemic and grow again. Our new clients belong mainly to the following fields: health, logistics, and banking.
How did technology help you in this process?
Technology has changed the world in an unprecedented way. I would even go as far as to say that the most dynamic and radical changes in the past 30 or 40 years are greater than the ones that occurred in the 200 or 300 years before and all of this is due to technology.
The pandemic has exponentially increased the speed of those technological changes and the ones to come. Undoubtedly, the biggest change is the one generated by the new digital technologies that we incorporated into LinkSolution. The main ones are social media, TTS, Chatbot, Business Intelligence (BI), Big Data, Whatsapp, artificial and virtual intelligence, RPA, IoT.
These new technologies not only help us generate better interfaces and customer services, but also allow us to achieve integrated high-quality results, enhance our efficiency and cut costs.
Despite all of the mentioned above, there is something that we will never change:the importanceof listening and supporting our clients. Technology is very useful, but it is necessary to combine it with good criteria to manage it properly. We are engaged in every detail of the services we provide because we enjoy accompanying our clients in every step of the way, getting involved is part of the solution.
We still don't know what the future will hold when it comes to technological services in the short and mid-term. But I do believe that the following ten years will change this area even more.
Which aspects have changed when it comes to Human Resources managing, the key factor for BPO?
Since the beginning, and fundamentally because LinkSolution is a contact center boutique, education has been vital for us. We are constantly working on retention, training, and motivation for all of our resources.
Due to the pandemic, we had to do remote work, which was maybe the greatest challenge of our history. That is the reason why our Human Resources and Operation areas have been extremely proactive since Covid-19 started. Additionally, we provided our team with all the equipment needed, such as office desk chairs, internet, technical support, employee climate surveys, among others.
To our utter surprise, we observed an improvement in all the metrics. For example, operator performance enhanced, absence rate was reduced and even exam licenses lowered. These positive results are the consequence of a consolidated work team and a transparent work ethic and philosophythat is specifically made for better service quality.
What are the challenges for the next three years?
Our most significant challenges are always analysis, and training to achieve a continuous improvement process. These are the keys, so we can provide the best quality service every day. The other great challenge is to keep on growing and increase our levels of service exportation.